Mobile video is one of the hottest trends in car electronics today, and whether you're looking to impress your friends or keep the kids quiet on long trips, there is a car DVD solution for you. Bumper to Bumper Car Audio is pleased to offer a great selection of car audio video options to help you create just the right mobile video experience. Visit our Freehold showroom today to learn more about various car video components and to talk with our experts about the ideal car DVD player system for your needs!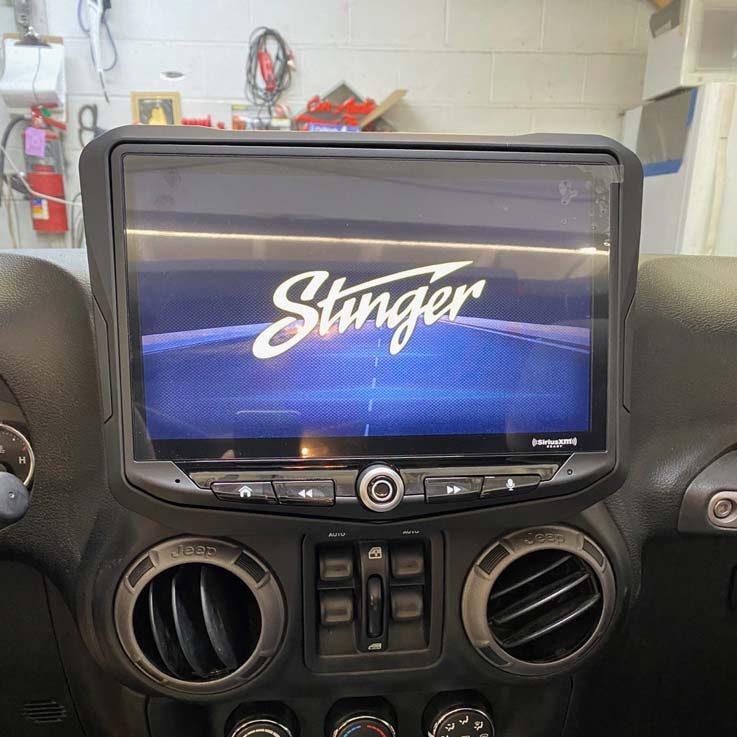 Today's in-car entertainment systems are available in a huge array of options. From screen placement to car DVD players to accessories, the car electronics installers at Bumper to Bumper Car Audio can help you design and implement just about any mobile video system. Our screen selection includes flip-down (ceiling mounted), in-dash, and headrest mounted. We carry a number of car DVD players from stand-alone players to integrated CD/DVD/audio decks, and our mobile video installers can create multiple source setups as well. Bumper to Bumper Car Audio even offers car video systems that include GPS navigation. And don't forget, our car audio video systems can also be equipped with gaming systems, video game controller inputs, infrared headphones, remote controls and more! Show off for your friends and put the annoying question "Are we there yet?" firmly in the past when you install an in-car video system from Bumper to Bumper Car Audio.
The expert Bumper to Bumper Car Audio mobile electronics team provides custom installation on all kinds of custom car video systems. From installing an OEM look flip-down screen to creating a one-of-a-kind audio video showpiece, we have what it takes to bring you the absolute best in mobile video! Our professionals put their expertise to work to get you the in-car video equipment of your dreams. Let us bring out your car's personality with a hot new car DVD system.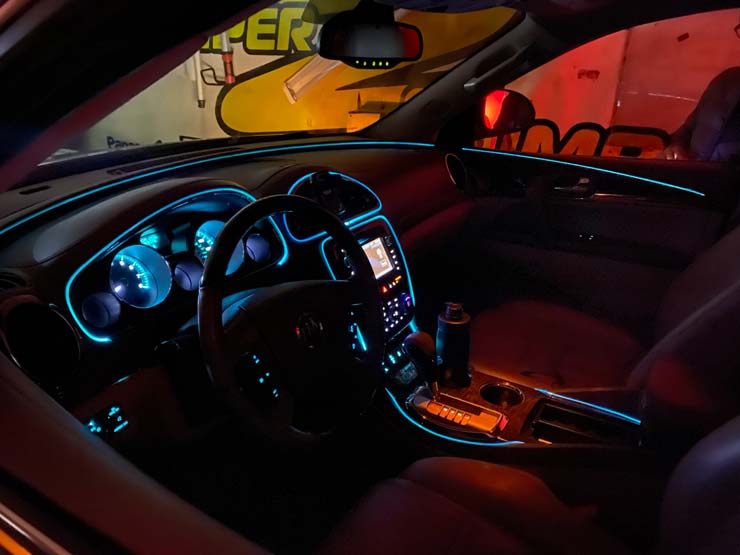 Back-Up Camera Video Systems
Mobile video isn't just for entertainment anymore—with back-up camera systems, it's also a great safety feature. Especially if you drive a large-ish truck or SUV, you know it can be difficult to see behind you when reversing. News reports of accidents involving pets and even small children emphasize that it's crucial to completely check your surroundings before backing up: an average of 229 children die each year after being struck by a car in a parking lot or driveway! That's why Bumper to Bumper Car Audio offers sales and installation on back-up camera systems. This technology makes it easy to see what's behind you as you reverse, enabling you to make certain your path is clear. Some systems can even alert you audibly as well as visually to ensure you don't accidentally hit a tree, parked car, or child! Call Bumper to Bumper Car Audio today. We want to help you avoid tragedy by installing a complete back-up camera video system in your vehicle.